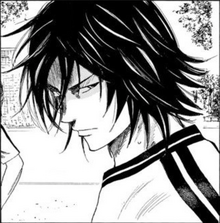 My favorite pages
My favorite character in this manga is definitely Mizuki.
Then, I like Kimishita, Indou and Ooshiba. And Chikako Ubukata as well.
I'm not really fan of our main character .. He is way too much of a crybaby. Even in real life I think bearing with him would use all of my patience x) .
Notes
Shoujo sense
Eien scan
Matanuki scans